News that the Utility Expo (formerly ICUEE) is on track to be bigger than any previous edition of the event is notable for several reasons. For the first time since the 2019 edition of the event, construction contractors will be able to explore the latest industry technologies, innovations, and trends in a way that is both familiar and necessary. The desire on the part of industry professionals to bring their unique products to a live audience is palpable, which is something we can see with the presence that QMC Cranes in Nevada is planning to have at the event.
QMC makes truck-mounted cranes and has been since 1977. Since being established, the company has expanded into several different industries, but their primary differentiator has been the ability to lift heavy loads while also transporting them to the site.  This eliminates the need to have a crane as well as a delivery truck. Their products support solutions for companies focused on construction, precast concrete, oil and gas, and underground utility applications, but the details associated with that support are key to understand. Setting a septic tank or concrete electric utility vault is similar to setting a transformer or other heavy component, but eliminating the need for two vehicles saves time and money.
Those are the exact types of efficiencies that QMC is focused on enabling and will be explored in great detail at Utility Expo. To get a better sense of how such insights will be showcased at the event, we connected with Brent Petring, PE, General Manager of QMC. He discussed what makes QMC products so different, how users should approach the adoption of new tools, what he's looking forward to being part of at Utility Expo and much more.
Jeremiah Karpowicz: I included some of the background info about QMC in my intro, but what makes your products distinct or different from some of the other options out there?
Brent Petring: As we have grown, our focus has been on shorter booms with higher lifting capacity & very low deflection.  This difference means we are not a good fit for a contractor looking to set an A/C unit on a roof, but delivering and setting a 20,000lb transformer in a hole 20' away is perfect for a QMC. With the low deflection design we are also a great match for service work at places like sub stations and refineries where products can easily weight 10tons or more and boom deflection can become a real problem.
Additionally, QMC always offers owners to customize their units to fit the need of their application.  We don't offer stock, standard units, instead with look at every aspect of the crane and try to morph it to fit their needs.  This includes things such as hydraulic tool circuits, pressure washers, air compressors, custom toolboxes / racking, even a crane with 4 or 5 different colors on the same crane.  QMC works hard to make sure owners have a say in every aspect of the design process. This practice extends to the chassis as well.  We match the crane to the chassis to optimize the performance of the crane.  This means we don't just give a minimum chassis weight and a stock load chart, instead we look to maximize the crane's load chart based on the chassis that is being used. So the same crane on different chassis will have varying charts.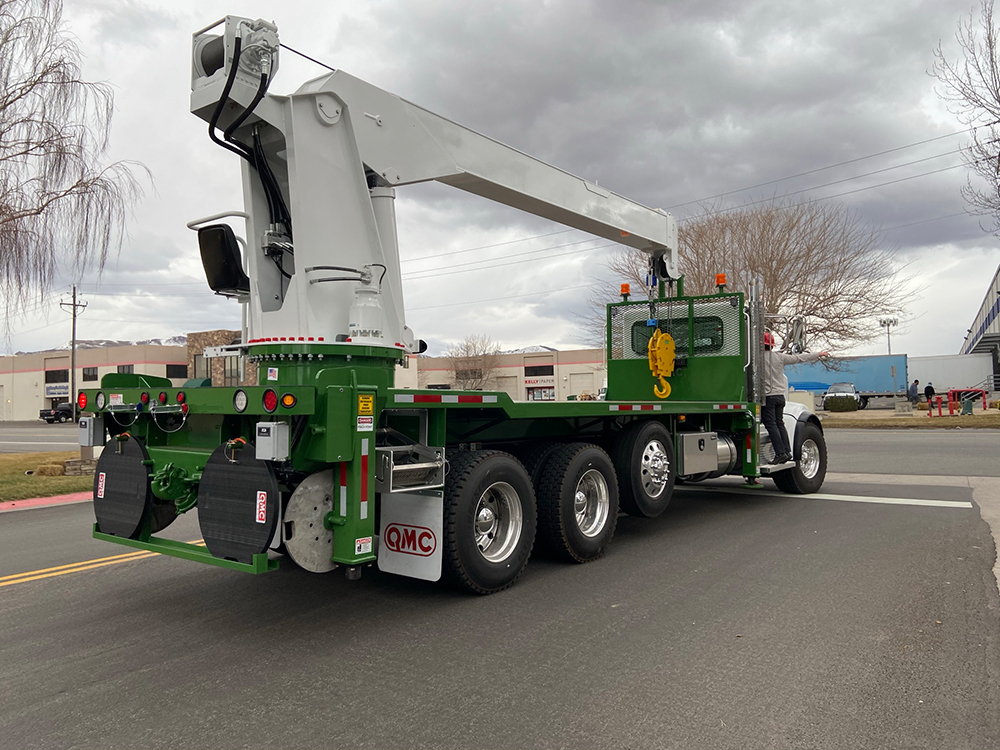 What kind of feedback have you gotten from users when it comes to the differences and distinctions that QMC products represent? 
QMC owners like that our units are made to be robust and durable, so they have very long operating life.  Additionally, since we build the units with simplicity in mind, they are much easier to upkeep and maintenance, so they don't need to be sent out to expensive repair shops.
For precast concrete customers specifically, they say that the ability to deliver and set their products is a vital way to gain a competitive edge over other manufacturers.  The cost of delivering products on a line truck and then renting a crane to set, makes project not feasible to take on profitably.
You mentioned that people are the most important aspect of any business. How have you seen organizations struggle when they're more focused on technology? 
Technology has it's place and is important to keeping the industry moving in the right direction, but the reason we do business is to provide value to our customers.  If we focus on easy to maintain, durable equipment, owners will have longer useful life of our cranes, will be able to maintenance them in house, and overall be more successful than with competing designs. Technology focused products are often prohibitive or even intimidating to small owner-operator companies that don't have the capacity to take on the steep learning curve of advance tooling.
Several of our customers have tried competing units and struggle with the computer logic and intrinsic complexity, leaving them with more down time and frustration.  While QMC is always looking for improvements to our products, we don't jump quickly into systems that will compromise our simple design promise to our customers.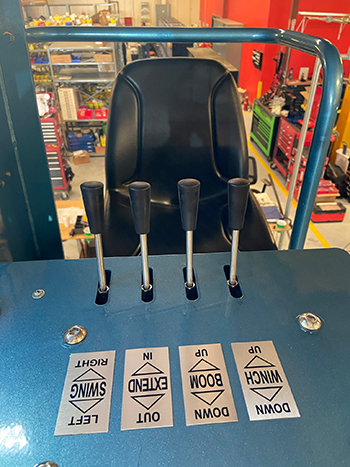 To further elaborate on that concept, what does it mean to strike the right balance between embracing a new tool or innovation with holding onto a product or process that is proven and established? 
To QMC, the balance is focused on adding value.  That value can be less down time, faster work speeds, or even safety-related.  Innovative ideas are important and we don't want to lose sight of how to improve our products, but this can't be at the expense of our customers.  Engineering often finds ways to do things better, but if the customer is not going to benefit from the change, it's not something we pursue.
Over the past few years QMC has made several improvements to our designs, include ways to make the crane easier to maintenance, improve operator control & visibly, and improvements on safety with additional alarms and lighting systems.  Our team will continue to embrace technology, but we believe what's most important is we don't lose sight of how our equipment is adding value for our customers.
What has you most excited about Utility Expo 2021?
QMC is very excited to be at the show because we have a great product for the audience and we have not been introduced to many of the individuals in the industry.  Historically QMC has focused on the precast concrete and oil & gas markets without branching out much else.
This year, we are looking forward to getting our product in front of a large audience who probably has very little exposure to QMC. I'm optimistic that utilities, municipalities, and business owners will see that QMC is a unique product matches their needs for payload, capacity and customization.
In what way do you believe industry events like Utility Expo will help shape and drive the future of the utility and construction industries?
These events allow manufacturers to showcase the new improvements and innovations that we have been working on, oftentimes for several years.  As manufacturers, it's our responsibility to develop products that help make the work safer and more efficient.
Shows like the Utility Expo allow us to present these products and improvements in an interactive environment.  Being able to talk to potential users directly helps the users to have confidence and a deeper understanding of the product, but also helps manufacturers with critique and input which they can use for future improvement.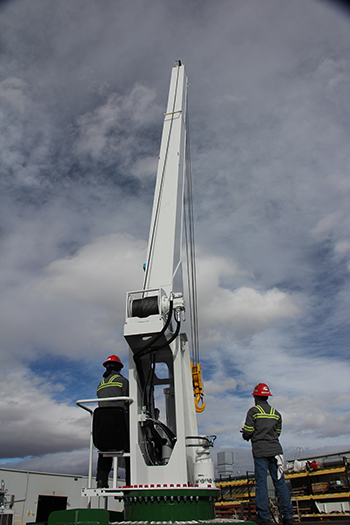 If there's one thing you want utility and construction professionals to know about how they need to approach moving forward in 2021 and beyond, what would it be? 
I would say that we need to keep looking for long-term success and not have blinders on to what is happening right now.  While the market is flexible, and catastrophes have plaques us, infrastructure projects have proven vital for success and we as professionals, we need to ensure we are planning for 5,10 20+ years and how will we manage those goals, regardless of the setbacks.  Equipment is just a small aspect of that, but having tools that will be reliable year over year helps make those goals more achievable.
You can learn more about the Utility Expo by visiting their site.