Real Time 3D Geospatial Data for Tunnel Clearances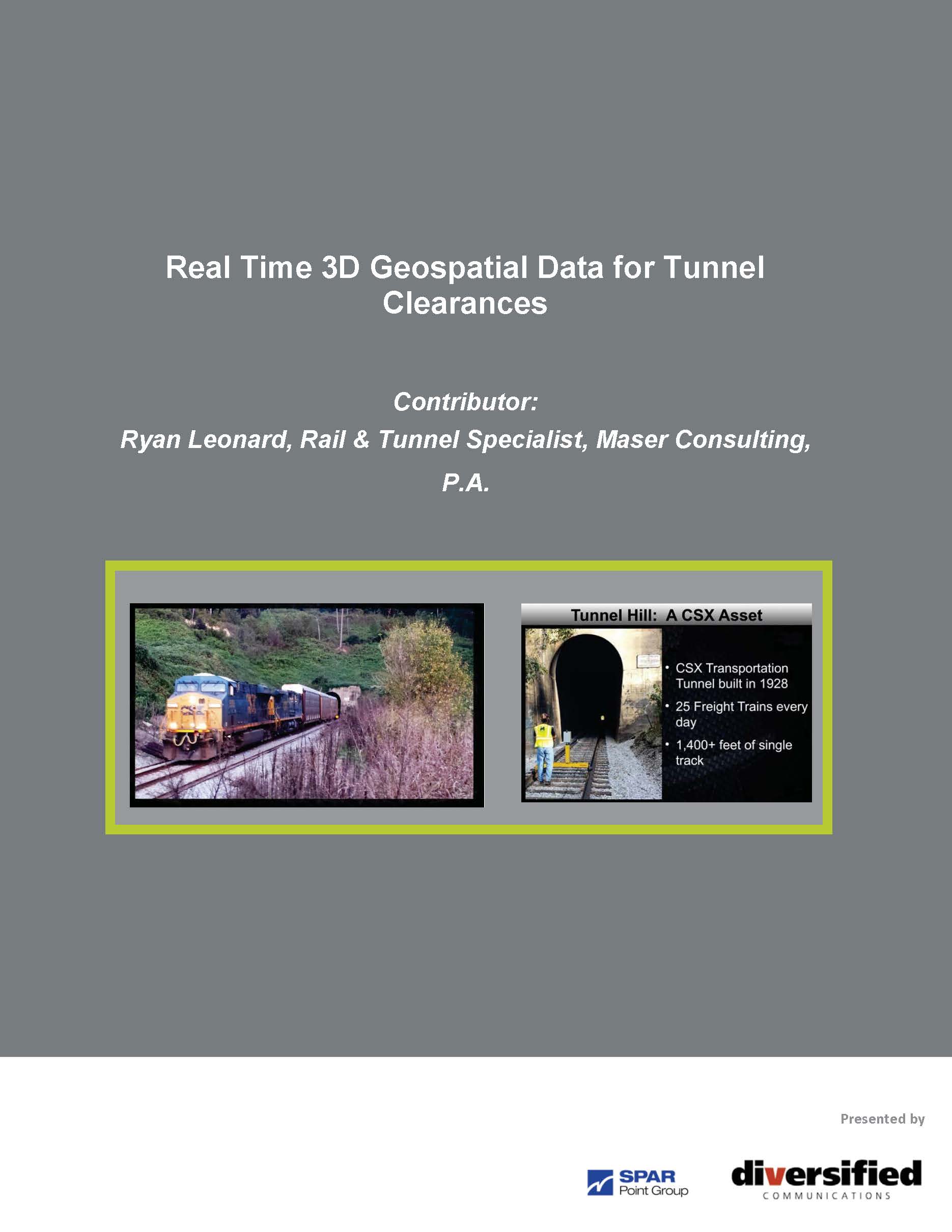 Railroads have been doing tunnel clearances in much the same way for 150 years. But recently, this old industry has looked to new geospatial technology to improve operations and reduce costs. Capturing the continuous dimensions of rail tracks may look like an easy 3D scanning project, but working in the confined space of dark tunnels demands extra flexibility under additional safety, time and cost constraints.
In this whitepaper, Ryan Leonard of Maser Consulting explains how 3D scanning can deliver precise measurements in a short turnaround with the case study of a tunnel expansion of "Tunnel Hill," a mountain tunnel and railroad built in 1928. Leonard compares various approaches to this daily construction problem and shows how geospatial imaging improved accuracy and safety with daily deliverables.
Download this report by completing the fields below.
Thank you!
Thank you for downloading the SPAR3D.com report:
An email will be sent shortly with information on accessing this content.