Using Context Capture in 3D Modeling – Preliminary Visualization Production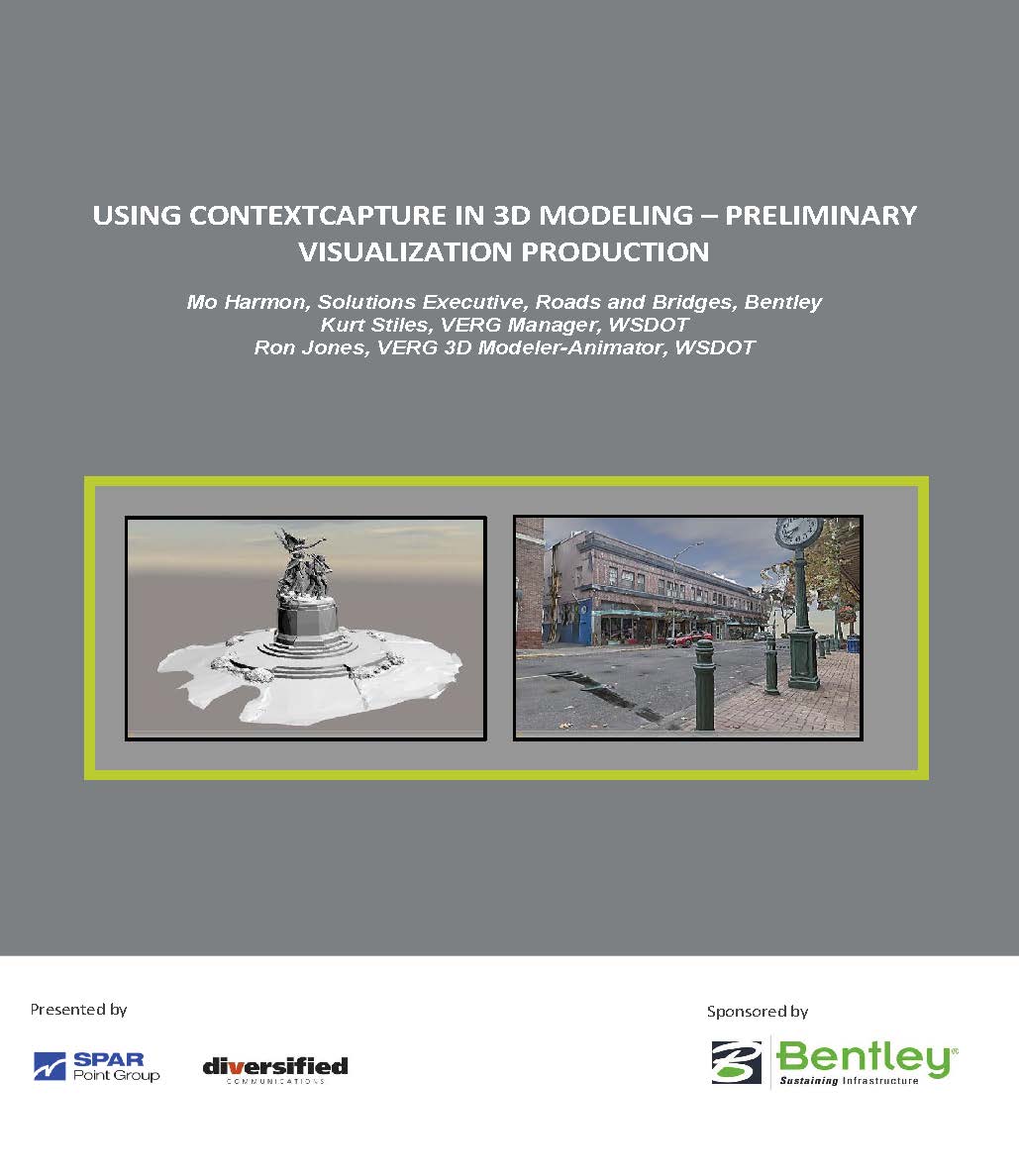 Date: 12/11/2015
Transportation planning requires insight into available design options. The WSDOT Visual Engineering Resource Group (VERG) provides that insight with 3D models, or visualizations that explain what a new transportation facility will look and act like.
VERG combines digital photography and ContextCapture for quick and efficient reality modeling that provides crucial mesh models of existing conditions. This whitepaper will outline various projects and practices that bring increased value to transportation and urban planning projects through reality capture, while including numerous examples of photography techniques best suited for ContextCapture mesh model production.
Download this report by completing the fields below.
Thank you!
Thank you for downloading the SPAR3D.com report: Using Context Capture in 3D Modeling – Preliminary Visualization Production
An email will be sent shortly with information on accessing this content.