3D Tech Innovations – Reality Capture with Robotics, Autonomous Vehicles and Beyond
Thursday, June 24, 2021 | 11:00AM – 12:00PM Eastern Time
It's easier than ever to digitally capture environments and ecosystems that range from construction sites to roadway infrastructure, all of which are changing expectations for stakeholders throughout the enterprise. What types of tools are being used to capture this information and how it is being fed into established systems and new workflows to create efficiencies in construction, define autonomous processes and much more? Join this panel discussion with experts from across the industry to discover how and where this value is being defined.
Moderators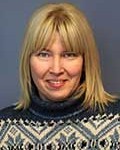 Linda McLaughlin, Conference Program Manager, Commercial UAV News
Please complete the form below to access the webinar:
Thank you!
Thank you for registering for the live webinar: 3D Tech Innovations – Reality Capture with Robotics, Autonomous Vehicles and Beyond.
A confirmation email will be sent shortly with login details.