Reality Modeling for Industrial Sites
On-demand Webinar | Free
A major challenge for asset owners of brownfield industrial sites is the lack of documentation needed for planning of future projects or making environmental decisions. In many cases, the sites are under documented and lacks 3D data to make an informed decision for any project type.
For asset owners and design organizations working on existing assets, reality modeling provides a complete solution for capturing accurate data of brownfields assets helping to streamline the decision-making process.
Bentley's reality modeling solution, ContextCapture, combines images and point cloud data taken from different sources such as UAVs, laser scanners, and standard hand held cameras. When capturing more complex objects, there are disadvantages with using photos only. However, when you use a hybrid of laser scanning and photography, the accuracy and precision of the 3D reconstruction helps mitigate some of the drawback inherent to only using photos.
In this presentation, you will learn when and how to combine different realty modeling 3D capturing techniques to create highly-detailed 3D reality meshes on some of the most demanding industrial sites and how to consume those meshes in asset management, inspection and maintenance workflows.
Takeaways:
– A new way of looking at photogrammetry and laser scanning
– Discover the benefits of hybrid modeling
– Learn how ContextCapture can leverage photos and lidar point clouds
– Discover hybrid modeling through a complex real use case
– Learn how to consume 3D reality meshes for visualisation workflows
Speakers

Sylvain Lotteau, Product Manager, Bentley Systems
Moderators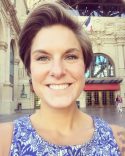 Leslie Rosa, SPAR 3D Sales Manager
Sponsored by: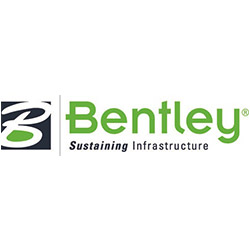 Please complete the form below to access the webinar:
Thank you!
Thank you for registering for the SPAR3D.com on-demand webinar: Reality Modeling for Industrial Sites, sponsored by Bentley Systems.
An email confirmation will be sent shortly with the the on-demand materials.