Where 3D Tech Provides Extreme ROI – Part II
Wednesday, May 12, 2021 | 11:00AM – 12:00PM Eastern Time
We've detailed the kind of bottom-line difference 3D tech can make when it comes to identifying topographic, structural, architectural, and/or MEP existing conditions that professionals in industries that range from construction to energy to infrastructure encounter. Providing "as-built services" allows stakeholders to assess and resolve minor issues before they turn into costly problems, but they can also create new expectations when it comes to the assessment and inspection of a given asset. Join our panel of experts to explore how they've using 3D-capture technology to measure to make a bottom-line difference for organizations of all sizes and types.
Moderators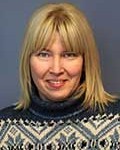 Linda McLaughlin, Conference Program Manager, Commercial UAV News
Please complete the form below to access the webinar:
Thank you!
Thank you for registering for the live webinar: Where 3D Tech Provides Extreme ROI – Part II.
A confirmation email will be sent shortly with login details.